The Go-To's
Your New Go-To Earbuds.
No-nonsense. Extremely comfortable. Great sound.
The Go-To's
It's All About Comfort.
We worked hard to deliver an impressive set of earbuds that deliver amazing sound and incredible comfort.
The Go-To's
The Go-To's and You
Chasing gains in the gym. Knocking out cardio. Gliding into stretches and poses. That rest between sets. Running. Biking. Shutting out all the noise. Dancing like nobody's watching. For YOU.
The Go-To's
What You've Been Looking For
Stays put in your ear like they're supposed to. Touch control enabled. Extra silicone tips included (for that perfect fit). Dual mics that really work. IPX4 Level Water-Resistant. Impressive quality that won't break the bank.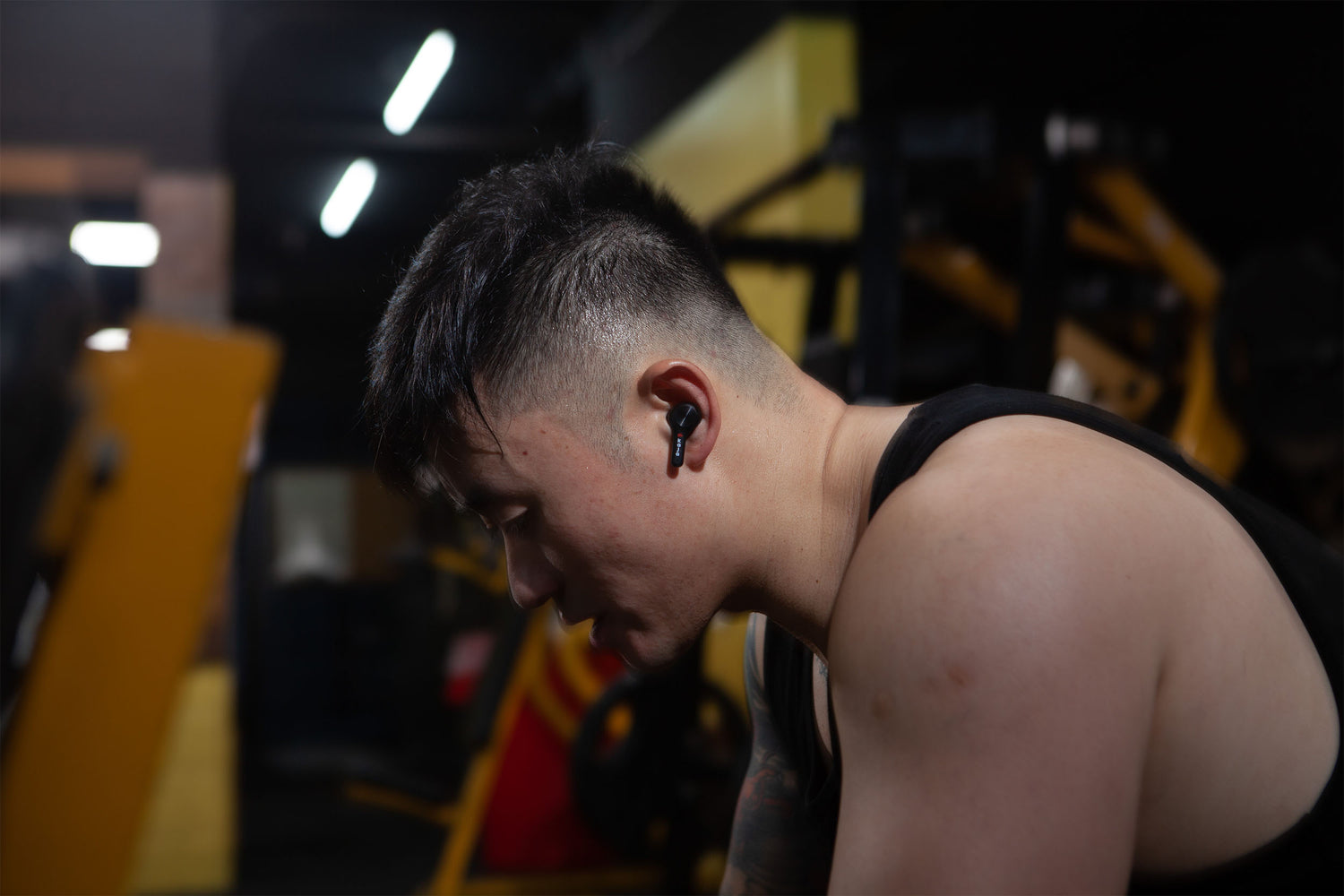 Designed For The Active.
Nothing is more frustrating than a slippery earbud.
We hate when we're in the gym, or on our bike, or running on a trail, and we feel our earbuds slowly falling out.
Earbuds are useless if they don't stay in our ears.
With the Go-To's, we focused on fit and comfort because we think earbuds ought to fit well, remain secure AND deliver impeccable sound.
With that in mind, we think we've created the perfect earbuds for you.
Let's Get It
The Go-To's Earbuds by Kaja Audio
Get The Best Sound Quality & Noise Isolation On the Market 
Life's too short for poor sound. The Go To's give you better audio and noise isolation than all your favorite brands. Get your Go To's today and get the best listening experience you've ever had.